Network Of Specialists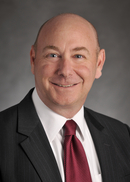 Wealth Management Advisor
(305) 351-3380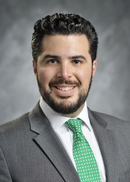 Financial Advisor
(305) 351-3407
---
Our Support Teams
The Private Client Services Investment Team, which is based in Milwaukee, can provide customized investment management services for our high net worth clients using a suite of solutions designed to address our clients' unique investment management needs. R.A. Nuño Financial has direct access to the portfolio managers responsible for managing these Private Client Services accounts.
The Trust Services Team, which is based in Milwaukee, can administer a variety of trusts (e.g., Irrevocable Life Insurance Trusts, Charitable Remainder Unitrusts, Credit Shelter Trusts), and in so doing provide professional investment management, record-keeping, and objective decision-making with regard to trust distributions. R.A. Nuño Financial has direct access to the trust administrators and portfolio managers who are responsible for managing trust accounts.
---
As representatives of Northwestern Mutual, Wealth Management Advisors can offer insurance products and brokerage services, in addition to the investment advisory services offered through Northwestern Mutual Wealth Management Company. Wealth Management Advisors assemble a team of staff members to assist them in serving client needs. Staff members may represent certain companies associated with Northwestern Mutual in order to support Wealth Management Advisors but may not represent all companies. As a team, Wealth Management Advisors and their staff are committed to helping clients achieve financial security.